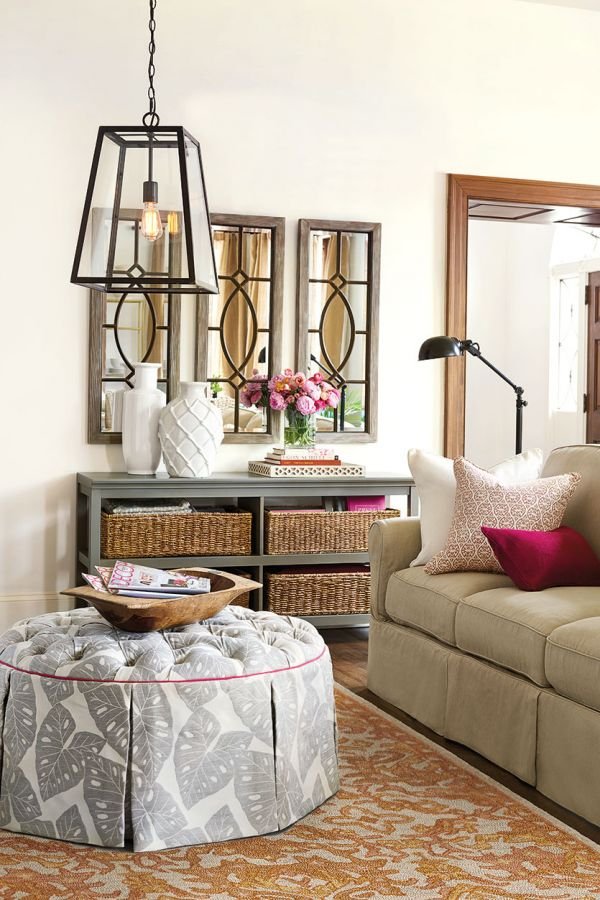 Pink is one of our favorite colors right now, and we've used almost every shade of it in our most recent Spring catalog. It can be a polarizing color though because it's so unabashedly feminine and usually conjures images of your pre-teen bedroom or nursery. But we actually think the softness of pink makes it the perfect foil for the more clean, masculine shapes we're seeing in furniture trends.
With the fear of putting lots of tiny nail holes all over your wall, we know it can sometimes be daunting to hang a gallery wall or collection of art pieces in an empty space. But with a few tips below, you can feel confident about grouping together your favorite pieces for an impactful collection, just like you see in our catalogs.
Post that will test revisions
# 1
#2
#3
#4
#5
Often, the trick to good interior design is about sizing up your choices and less about the decoration of the piece. This is especially important when selecting a chandelier for your dining room. Even the most fabulous chandelier, if too large, will simply overwhelm the room.